Winevox works with a team of trainers and translators specialized in wine.
They are all native speakers: English, German, Spanish, Russian, Chinese, Japanese, Italian, Portuguese or Dutch…a loyal team who have been assisting Winevox for several years.

I am your main contact and Director of Winevox.
After five years working for a professional training organisation followed by a further five years with a major Bordeaux wine merchant, I have solid knowledge and experience of both the wine trade and education. My role is to guarantee that the services we deliver are of irreproachable quality. Thanks to a highly qualified team, this can be achieved.
I am also the Bordeaux correspondent for Indian wine blog Between the Wines sharing my passion for French wines and in particular Bordeaux.

Kathryn comes from New York and at Winevox she teaches English for people who work in wine. She is also a scriptwriter and her communication skills are a real asset for our trainees.

Mini Constant has been working in France in the wine business for over 20 years, becoming a Master of Wine in 1995. She gives tastings, helps two vineyards with blending and teaches WSET courses in France (including for Winevox) and abroad (particularly in China).

Xavier's passion for wine is fully expressed in all the activities he undertakes from writing for his blog XL-Vins to managing social media for the wine and food sector with Communowine. He teaches WSET levels 1 and 2 in French for Winevox in Bordeaux and also on the Arcachon Bay.

Martine runs Vins Deux Monde sourcing French and European wines mainly for the export markets. She spent several years in London as the buyer for the wholesale division of Berry Bros. & Rudd Ltd. Martine is a certified educator of WSET and teaches levels 1, 2 and 3 in French for Winevox.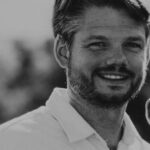 Tom originally comes from west England and has a background in both the wine industry, as well as teaching English. He obtained his WSET diploma back in 2016 and is an accredited WSET educator. Tom is specialized in English classes for people working in wine, offering customized courses that are adapted to the multiple professions of the wine industry.